They say beauty is in the eye of the beholder. well,that beholder would need to be blind not love the mansion designed by the world famous architect Tadao Ando outside of Santa Fe, New Mexico in the Galisteo Basin dubbed: Cerro Pelon Ranch. Owned by the fashion designer and movie maker Tom Ford, this truly massive estate was recently listed on the market for a cool $75 million. If you've got the cash, curious what a meager $75 million in a house will get you?
For starters, it's more than one house, It is essentially a small town. It also comes with two guest houses, a house for the ranch manager and accommodations for all the ranch hands. It also comes with a little bit of land. It sits on approximately 20,000 acres which is about 32 square miles. Beyond the typical features of large estates like a tennis court and horse stable, it also has a large reflecting pool that is reminiscent of the reflecting pool on the National Mall in Washington D.C. for you to ponder how your're going to pay for it all or, where to fly to next.
The ranch boasts its own landing strip and airplane hangar. In addition to the eight horse stable, it has an indoor and outdoor riding rings. If that's not enticing enough, if you are a film buff, the Cerro Pelon Ranch has its very own movie set where several famous westerns were filmed. Most notably, 3:10 to Yuma, Lonesome Dove, Cowboys and Aliens, Wild Wild West. All the Pretty Horses and Thor just to name a few. The name of the western town is Silverado. Silverado is more than just a movie set facade, it has real old western town buildings similar to the 1880s Town in South Dakota where Kevin Costner made his famous movie Dances with Wolves.
There is also a lot of historic archaeological artifacts on the groundsand surrounding area. Petroglyphs, pictographs, pieces of broken pottery and some old Pueblo ruins, as well as, an ancient Eagle trap have all been found on the ranch. The ranch even has it own river that runs through it. The Galisteo River runs through the northern section of property. The long reflecting pool juxtaposed against the New Mexico sage brush and big sky is just absolutely stunning. Viewed from another angle, it makes the ranch's main compound appear to somewhat float above crystal serene water.
Even though some beholders might see a bleak concrete compound in the southwest dessert, there is no denying the strange peacefulness the contrasting background creates. Did I mention that the property also has a mountain on it? Atop the Galisteo Wave Mountain is where the old Native American eagle trap was found.
So whether walking the old west boardwalk of Silverado, or trail riding on horseback with fellow New Mexico actor and rancher, Val Kilmer; the serenity $75 million buys you is priceless, although I'm not sure if that asking price includes Tom Ford's private jet in the ranch's aircraft hangar.
Designed by World Renowned Architect Tadao Ando, The Cerro Palon Ranch is spread over 20,000 acres (Nearly 32 square miles)
In addition to all the usual features of ranches this size, it also contains an airstrip and an aircraft hangar.
The ranch has been used as a set for quite a few movies, the most popular ones are Cowboy & Aliens, Wild Wild West and Lonesome Dove.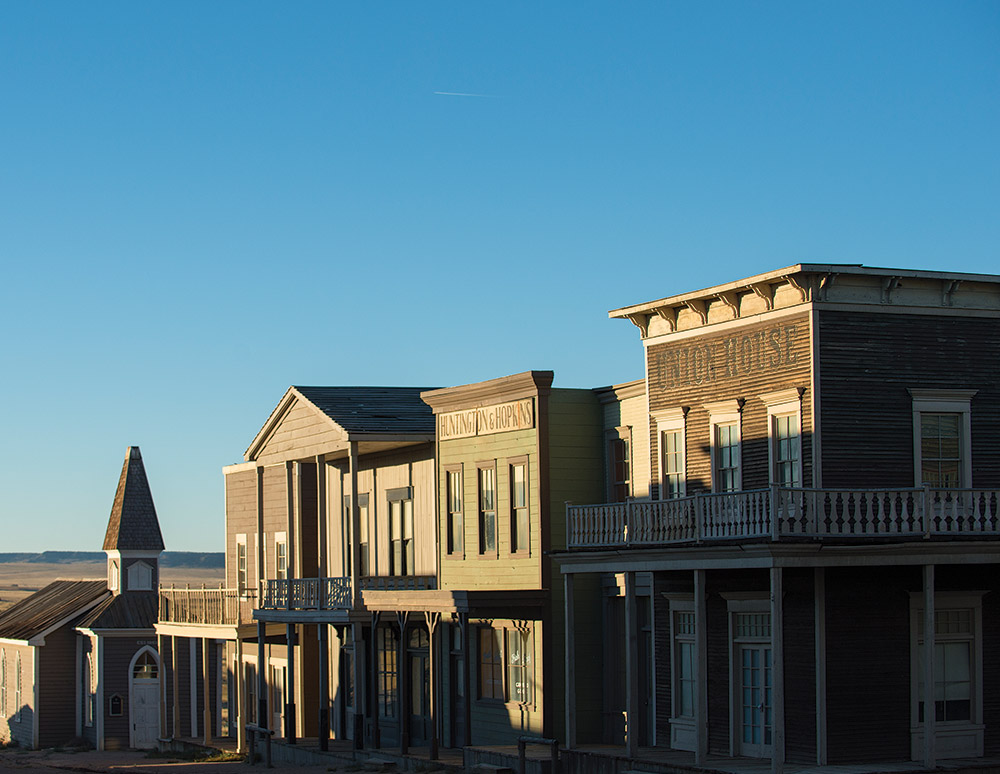 The main house has a large reflection pool that reminiscent of the reflection pool in National Mall in Washington DC.