The Mckamey Manor located in San Diego, California is known to be one of the most 'Extreme' and 'Scariest' haunted houses in the world. It is described as a real life horror movie as the entire experience is filmed and can be watched by spectators through a livestream online. Unlike most traditional haunted houses where popup ghosts and zombies use darkness and the element of surprise to scare you for a few minutes, here you'd be bound, gagged and terrorized for nearly 3 to 4 hours until you completely breakdown.
Guests who dare to enter into the house are made to sign strict NDAs which is why not much details are available on what exactly happens inside the Manor, but somethings that did leak-out were the force-feeding of rotten eggs, tonsuring, forced nudity and getting caged in small boxes with insects and snakes, which were enough to make an ex-marine and an adrenaline junkie quit halfway through the 4 hours that they signed up for.
Since the guest list allows for only 2 people to enter at a time and only one such session per day, the waiting-list for the infamous house has grown to over 24,000 and the owners currently charge over $1,000 per guest, making it one of the most expensive haunted houses in the world. There is also an intensive background check to ensure that guests are perfectly healthy and capable of handling such intense conditions for prolonged periods of time.

The owner of the haunted attraction, Russ Mckamey spent $500,000 of his own money to turn the McKamey Manor into the scariest place on earth.
All applicants are vetted personally by Russ Mckamey to ensure they are of the best physical and mental conditions, their is also an extensive background check done on each guest.
Few of the known ways guests get tortured are gagging, forced feeding, locking up in small boxes with insects and snakes along with forced tonsuring for certain guests.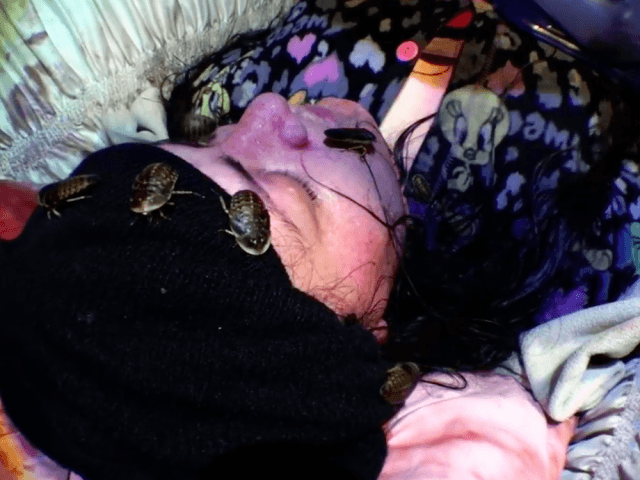 Amy Gilligan was one of the first guests to speak about their experience in the house, she was apparently extremely traumatized and took a few weeks to get over the ordeal. Few of the early guests at Mckamey Manor also had to endure forced nudity and tonsuring, but after a few protests and law suits, this has now come to an end.
An ex – Marine and an adventure junkie spent nearly 3 hours in the manor before being psychologically damaged and begging to be let go.
A few other former guests of the manor claim that many of the activities inside the house are extremely illegal, but aren't revealed due to strict NDA's (Non-Disclosure Agreements) and threats of lawsuits.
Some even state that Russ Mckamey is not mentally sane and derives sadistic pleasure by inflicting torture on his guests.
If after reading all this, you still want to give this adventure a try, we respect your courage. You can signup on their website – http://www.mckameymanor.com/
Not only will it cost you $1000, you will also have to beat 24,000 others to get their, so all the best!